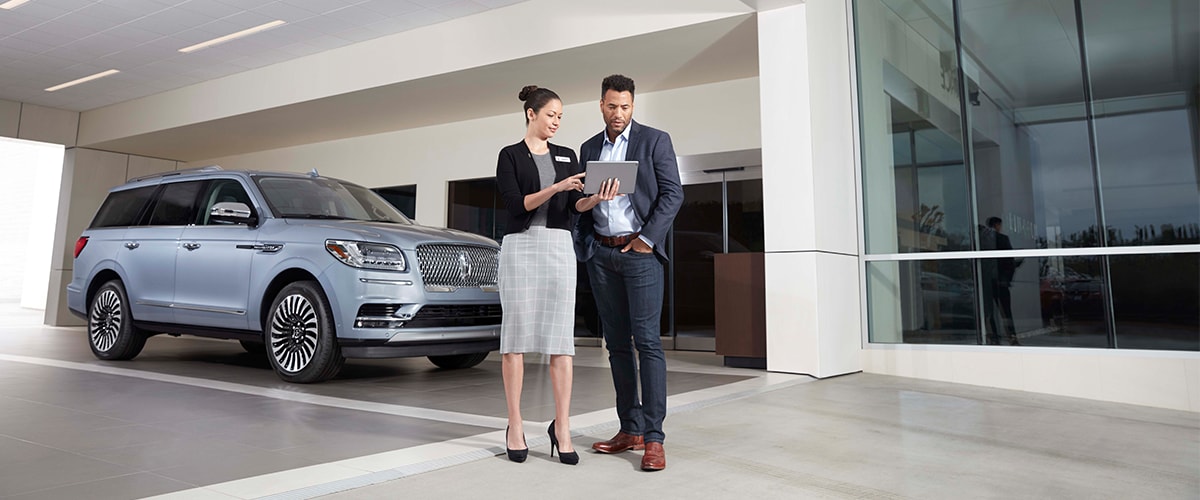 Leasing a Lincoln
LEARN THE BENEFITS OF A LINCOLN LEASE
We have been leasing new Lincolns to customers for over 40 years. We know the peace of mind our customers have experienced in leasing their new Lincoln. Many have not only done it once, but have gotten into a new Lincoln every 3 years.
There are many reasons why our customers have taken to leasing:
You are only obligating yourself for 3 years. (we do have 24 month leasing also)
The new Lincoln you lease has a guaranteed value at the end of the lease (not a negotiated value).
You don't have to make a down payment on a new lease. You only have to start making a monthly payment.
Since Lincoln has a 4 year/50,000 mile warranty you will be in warranty thru your lease unless you need to up your miles per year and then we can tailor the lease to your driving habits.
Leasing does not necessarily lower your monthly payment but instead, shortens your trade cycle.
As you can see leasing is a great way to get in to your new Lincoln and be able to get a new one every 3 years.
Please consult one of our Lincoln Leasing Representatives to discuss the leasing process.